Zepplin Week - National News Coverage
I thought you might be interested to hear some national news coverage from ITN News at Ten and also BBC Look East, all covering the Zeppelin Week events. Jill Bennett on BBC Radio Norfolk and also KLFM have also been leading on news stories over the weekend and today.
The www-page links to the ITN News and BBC Look East stories are below: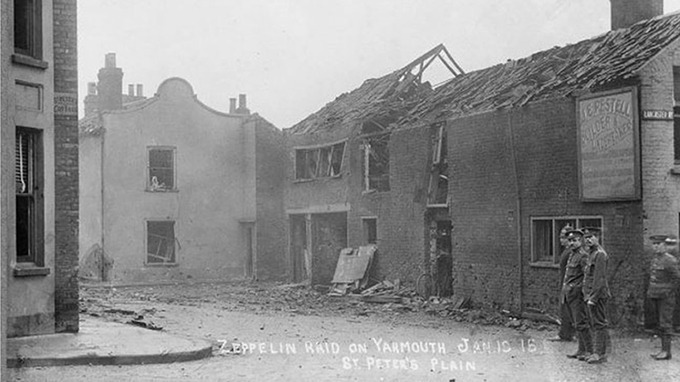 ITN News, 19th Jan. 2015 at 10pm: Rebecca Barry, reporter
Report

BBC covered the anniversary in a local Look East report at peak time.
BBC Look East, 19th Jan. 2015, 6:30pm:
Report #1

There was another report later in the evening also focusing on the Zepplin raid on Kings Lynn.
BBC Look East, 19th Jan. 2015, 10:00pm:
Report #2
It may be that BBC and ITV only keep these reports on-line for a limited period of time. The above links have been tested but may be taken down (perhaps) in a few weeks time.